5 Great Pointers from a Dentist in Zona Rosa on How to Take Care of Your Teeth — Welcome to Barry Road Dental, a leading dentist in Zona Rosa. Today, we'll be providing a quick guide on oral hygiene! Our staff wants you to take care of your teeth and also your gums, as these are essential parts of having great overall health and well-being.
Your mouth is the gateway to your body. A healthy mouth can prevent a range of dental issues. Some of the most common concerns include cavities, gum disease, and bad breath.
In this comprehensive guide, we'll provide you with the latest tips and best practices for maintaining good oral hygiene. From daily brushing and flossing to visiting your local family dentistry in Zona Rosa regularly, we've got you covered.
The whole health of your body depends on maintaining good oral hygiene. According to research, flossing and maintaining good oral hygiene are related to heart health. The best way to take care of your teeth is to visit a family dentistry in Zona Rosa frequently while also maintaining good oral hygiene at home.
Here are some of our top dental care recommendations:
Frequently Consume Water
As a top dentist in Zona Rosa our staff knows that drinking water is crucial for the health of your teeth. Drinking water is a terrific method to stay hydrated. After a meal or snack, water can assist remove food particles from between your teeth and lessen the amount of sugars and acids that are left on your teeth.
After eating, if you are unable to clean your teeth, be sure to take some water and swish it around in your mouth. To keep your mouth healthy and your body hydrated, experts at our Zona Rosa dentist office advise drinking water frequently throughout the day.
Consume Fiber-Rich Fruits and Vegetables
Fruits that are chewy and fibrous are far healthier to eat as snacks than crackers or bread-like foods. These kinds of meals are excellent for dissolving tartar and plaque and cleaning them off of your teeth. As a result, eating these nutritious meals will benefit not only your body by providing it with important vitamins and nutrients, but also your teeth. That way you will never have to worry about getting dentures in Zona Rosa.
Brushing
A dentist in Zona Rosa knows that the minimal amount of brushing that is advised is twice a day. The majority of people frequently only clean their teeth once every day. If you wish to maintain the health of your teeth, many dentists agree that only one brushing per day is insufficient. Your teeth put in a lot of effort throughout the day to digest the food you eat, so give them the proper care that they deserve.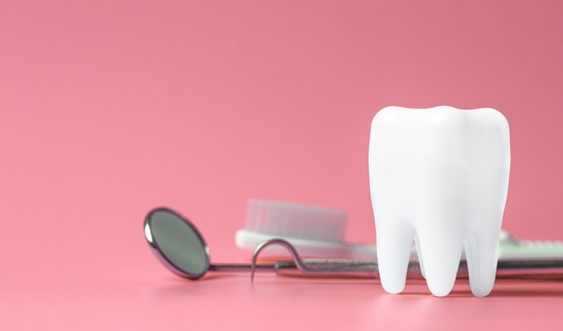 As a top dentist in Zona Rosa we recommend that you ensure that every last bit of food is eliminated from the surface of the teeth; so brushing is necessary before bedtime each night. As a result, there will be less possibility of cavities forming and less danger of teeth breaking down. Other quick brushing advice from our general dentistry in Zona Rose includes:
Be sure to brush your teeth before bed.
Clean your tongue.
Brush softly in a circular motion.
Apply fluoride toothpaste.
Remind yourself to floss.
The most crucial aspect of oral hygiene that is also the most frequently neglected – flossing. At least one flossing session per day is advised by your family dentistry in Zona Rosa and the dentistry community as a whole. Since you eat continuously throughout the day, food particles become caught and remain in-between your teeth. This can cause cavities by swiftly eroding the covering that protects your teeth. By avoiding irritation, plaque accumulation, and gingivitis, flossing also maintains healthy gums.
Tips for Choosing a Toothbrush, According to a Leading Dentist in Zona Rosa
Look for a toothbrush with soft bristles to avoid damaging your gums and enamel.
Our family dentistry in Zona Rosa says to choose a toothbrush that fits comfortably in your hand and has a non-slip grip.
Opt for an electric toothbrush if you have trouble brushing manually or have limited dexterity.
Consider a toothbrush with a timer or reminder feature to ensure you're brushing for the recommended two minutes.
Replace your toothbrush every three to four months, or sooner if the bristles become frayed or worn out.
Rinse With Mouthwash
Mouthwash is better for your oral health than brushing since it can get to those hard-to-reach areas of your teeth. Mouthwash lessens the amount of plaque that forms around your teeth and gumline as well as the amount of bacteria that reside in your mouth. If your toothbrush isn't available to you during the day, mouthwash is a great substitute. Additionally, it gives you longer-lasting fresh breath that might last the entire day.
Spot Tiny Issues Before They Become Bigger; Visit Your Zona Rosa Dentist Frequently
For busy families, Barry Road Dental offers a variety of dental services with flexible appointment times. This flexibility is why many consider us the best family dentistry in Zona Rosa. We recognize that finding a dentist in Zona Rosa can be difficult, so we try to make it as easy as we can for our patients. Our general dentistry in Zona Rosa provides a comprehensive range of dental services, from basic care to more complex operations.
Compassionate. Comprehensive Care.
At Barry Road Dental, our patients' health and happiness come first. You may relax knowing that our highly qualified family dentistry in Zona Rosa is on hand to look after your every need. Our staff is dedicated to being by your side as you work toward optimal oral health. Barry Road Dental has been serving the Kansas City area with complete dental care services since 1980, including dental implants in Zona Rosa, dentures in Zona Rosa, as well as crowns and bridges in Zona Rosa.
When it comes to your dental health, our team understands the importance of treating you like family. We acknowledge that visiting the dentist can be a daunting experience for some people, which is why we take the time to put you at ease by explaining everything in detail and answering any questions you may have. Our team will be cautious in our suggestions, and our dentist in Zona Rosa will take the time to explain why each treatment option is being proposed.
Are you self-conscious about your smile? At Barry Road Dental, we can provide various cosmetic dentistry services that will make your smile look great. Our patients have found relief through our services, and together with our team, we can identify the root of your self-doubt, explore possible solutions, and bring out your best grin.
Are you interested in the possibilities of cosmetic dentistry? Don't hesitate! Get in touch with us now!